Hey guys,
Thought I'd give a recap of the Detroit show! If any of you were there, I'd love to hear from you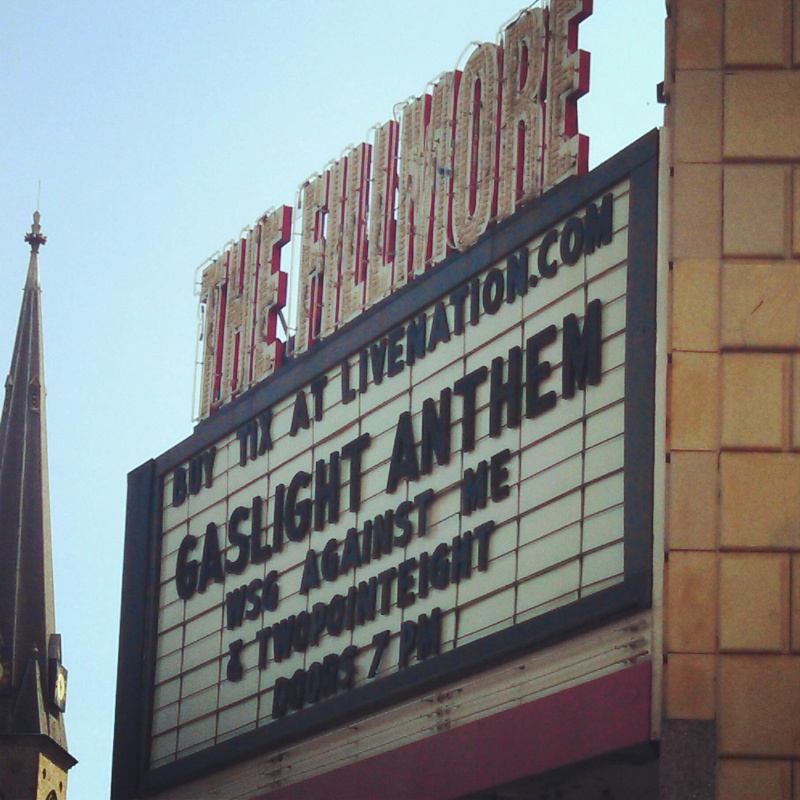 So, I met with fellow user Smasha13 at the show so we wouldn't be lone wolves.
I drove from Columbus, Ohio to Detroit and arrived in the early afternoon. I just hung around the venue beforehand, which ended up having it's perks. Alongside meeting Brian, Laura Jane Grace stopped and asked us if we knew any good places to eat.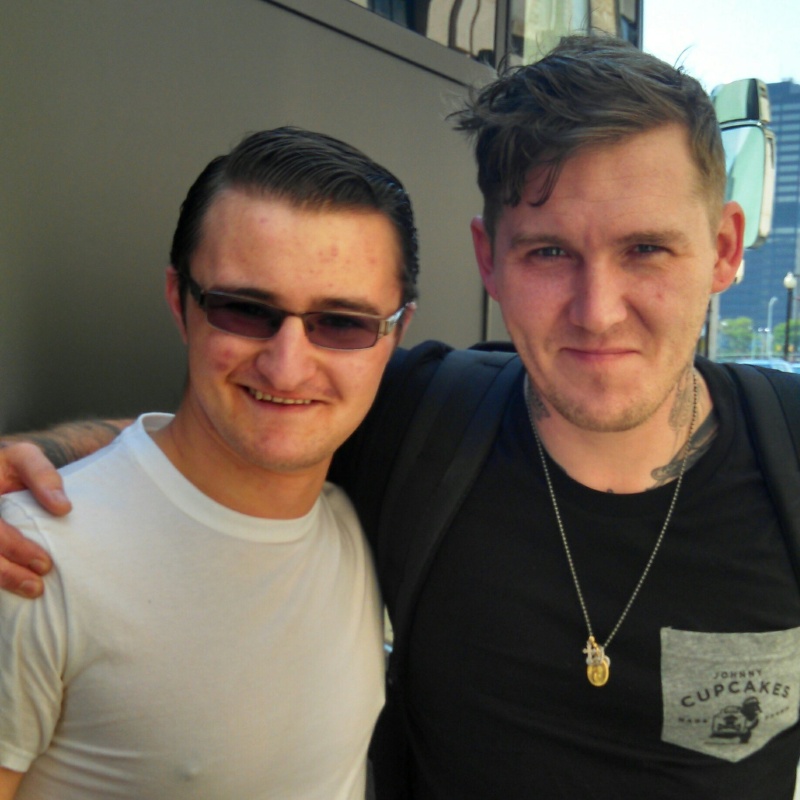 Me and Brian before the show. He was very kind.
Twopointeight opened the show and they KILLED it.
Against Me! played next and they put on an awesome performance. As Brian later would say during the show, they  brought out all the hits.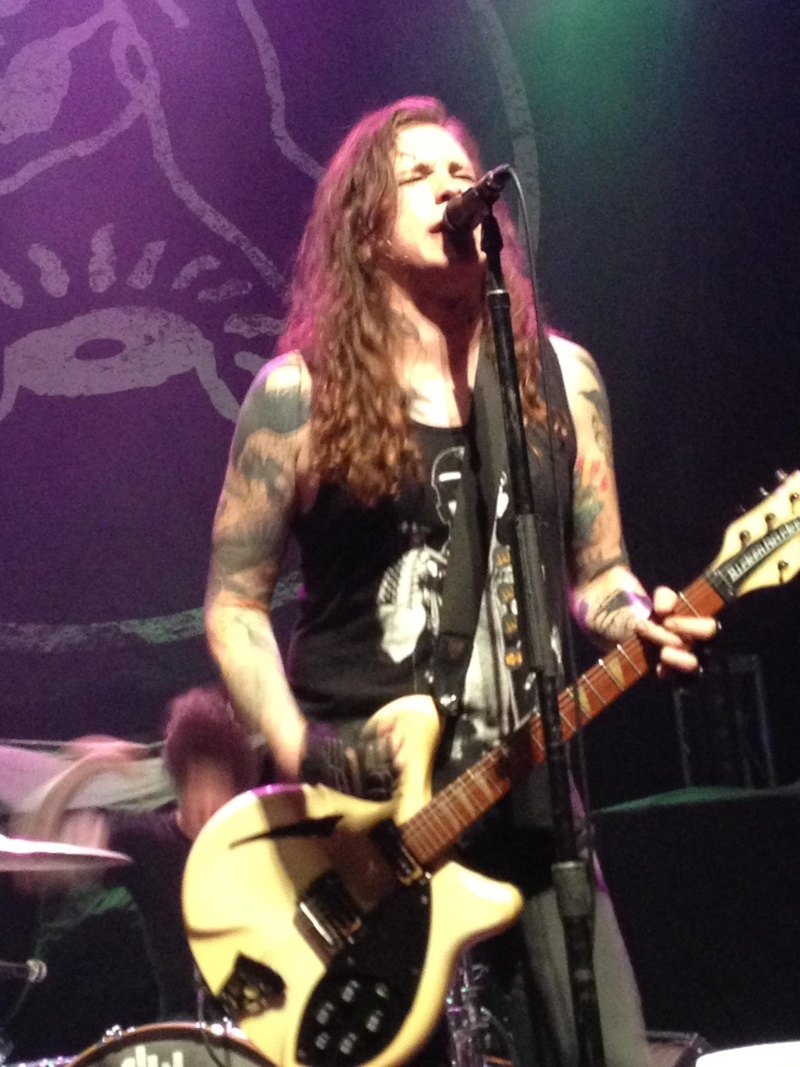 Gaslight opened with "Stay Vicious" and the boys were on top of it from the first notes in, all the way until Brian yelled "Thank! You! DE-TROIT!" along with the finishing chords of their last song of the evening('59 Sound).
People, including me, lost their damn minds when Alex R. let loose the first notes of "Even Cowgirls Get The Blues".
Here's Alex giving his "Marty McFly" Es-335 some love.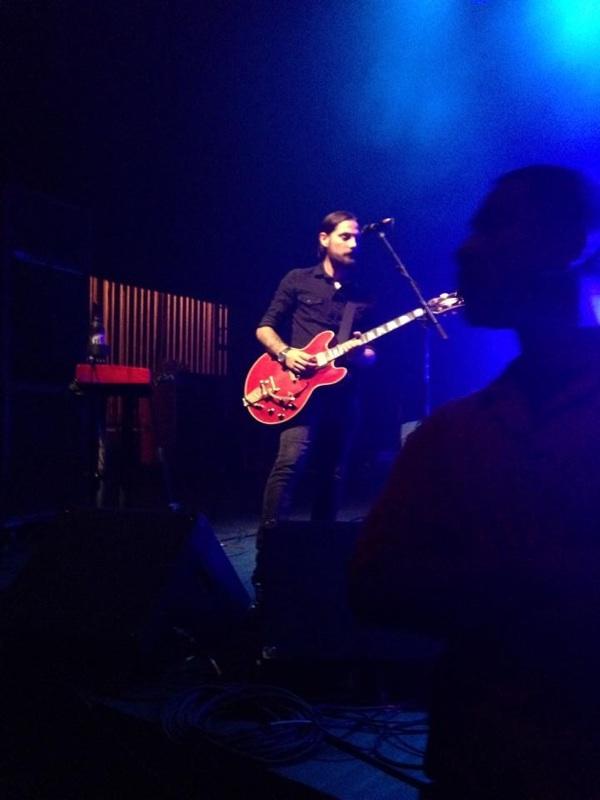 Overall, this show was incredible. The band gave it their all, just as did Twopointeight and Against Me!.  I'd like to thank both Caleigh and Ash for both providing a great concert experience, and for letting me use some of their photos!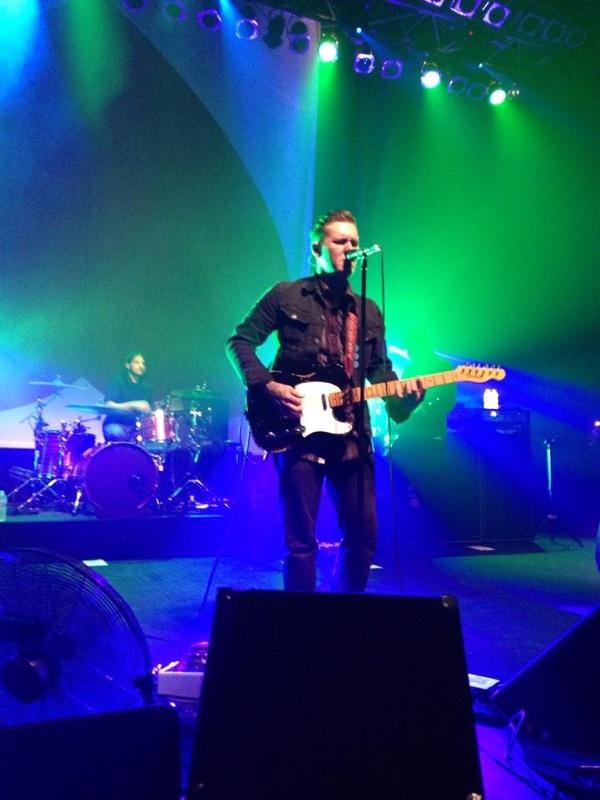 After the show we got to meet Brian and Alex L. They were very kind to everyone and gave people as much time as they wanted to get things signed, to take photos, and to talk. I'm going to the Pittsburgh show and Alex L. said he'd give me a haircut at the pre-show! If you look at my photo, you can tell I need one,haha. He told me to hit him up on Twitter, which I did! I hope I get a response! The show was the same day as Ash's(Smasha13) birthday. After the show, Danny(Merch guy!) walked up to her. He handed her a setlist and said "I heard it was your birthday".Anyways, Have a Good one!
Thanks guys!